If P were still alive, today would be his 40th birthday. Here are some photos in his honor.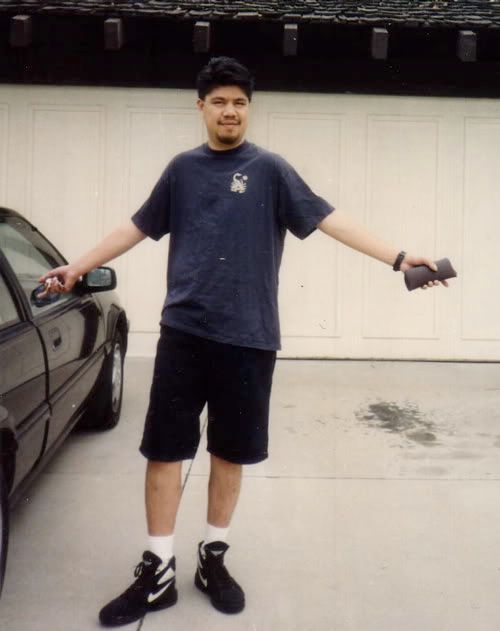 This would have been sometime in mid-1994. That's his black Honda Accord coupe off to the left. He LOVED that car. Somewhere I have another photo of me sitting in it with the door open, taken because, as he said, he wanted a pic of his two most prized possessions together. (Yes, I know, but we're talking a 24-year-old guy here.)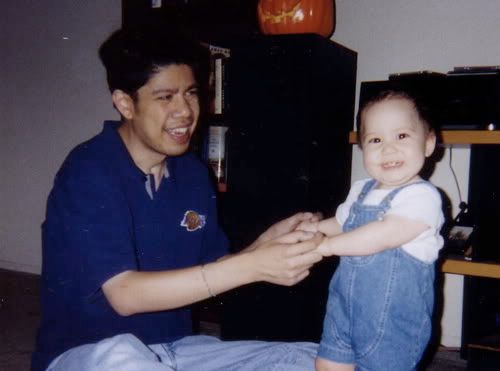 October 1999, helping G figure out that standing thing.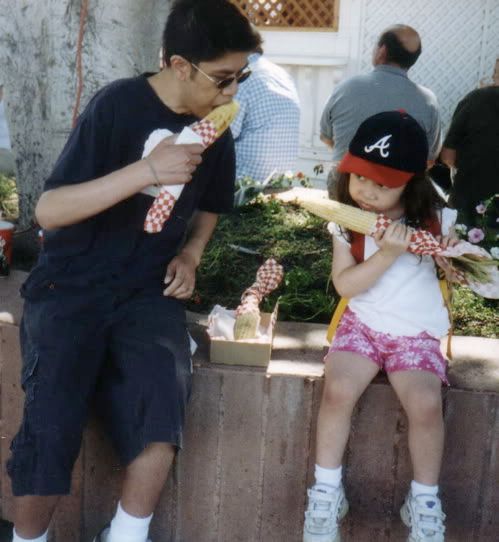 County fair, summer 2002 or 2003. G doesn't look too sure about that corn cob, does she?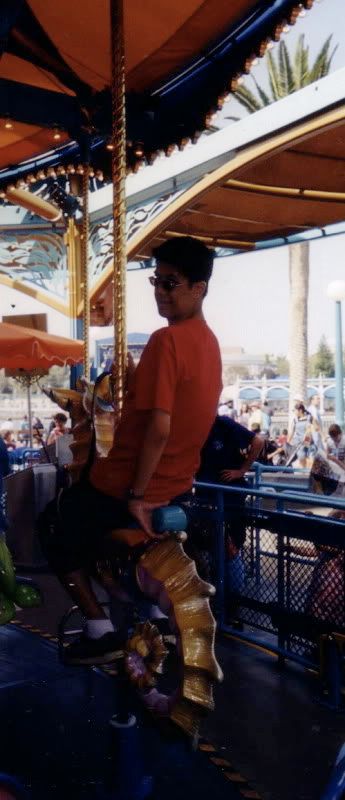 I think this is in the boardwalk area at California Adventure. It takes a real man to look cool while riding a seahorse on a carousel.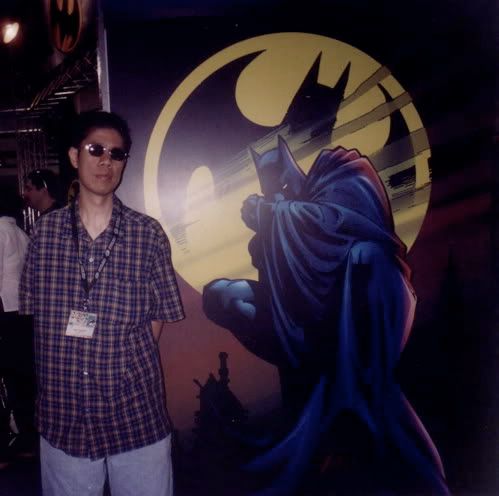 Batman was his all-time number-one hero.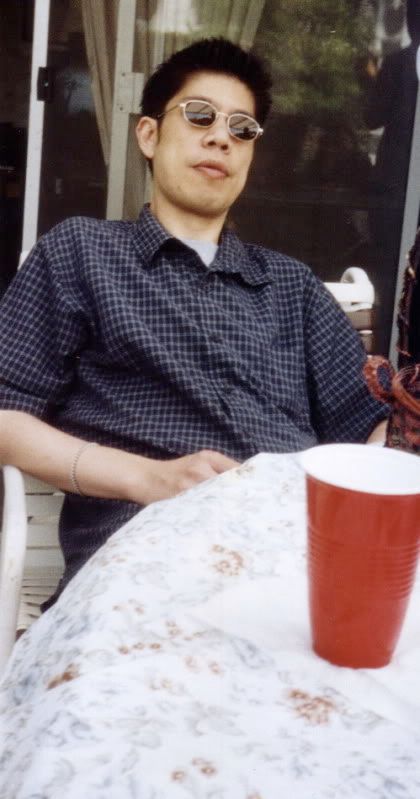 I don't know where we were or what we were doing, but I love that look of cool skepticism.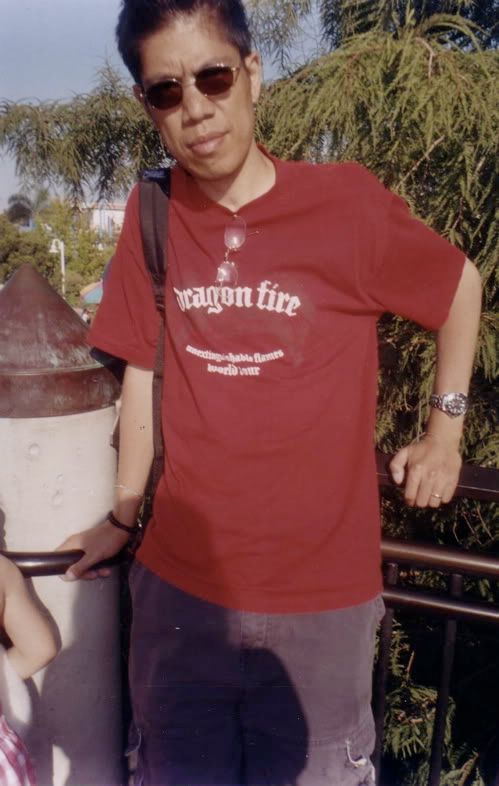 I'm pretty sure this was at SeaWorld, waiting for the sky tower ride.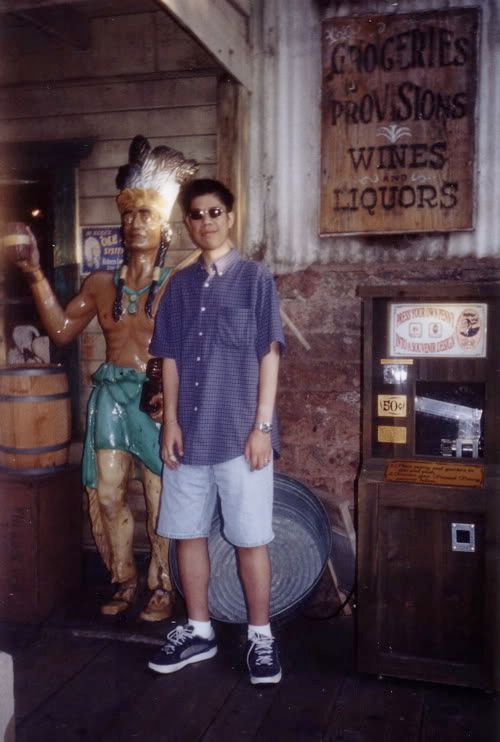 Disneyland, 2004ish.
I've never gone to the cemetery very often. Even at the beginning, I only went on holidays and when his parents asked me to, because I didn't feel he was there. His ashes are in their niche, but if his personality, his
self
has survived, it's someplace else. And thank goodness for that, because who wants to spend eternity hanging around even the nicest cemetery? Not me.
But I did visit today, while G was busy selling cookies with her Girl Scout troop. I played some of his favorite music in the car on the way there, and I brought flowers - not the blue hydrangeas I've brought in the past, because Gelson's was out of those, but yellow mums that looked bright and cheery on this grey, rainy day. I put them near his niche, and I wished him a happy birthday and told him I miss him. And God, how I do, even after four years. It's nothing to do with where I am in life - I'm fine, good even - I just miss
him
. I'm not sure if you ever can stop missing your best friend.